Discussion: Reason for the Lay-offs
Hey everyone,
A few days ago, I wrote a post in which I mentioned how several staff had been laid off, which you can read by clicking here. This means that several staff lost their jobs at Club Penguin. Today I am going to try and understand the reason for these lay-offs. In the article written by Techvibes, they state the following.
Twenty-eight people were let go from Disney's Kelowna office this morning, and the company is a being a little tight-lipped about why. A voice from inside the studio tells me that it's due to the new direction of one of their biggest projects. Those laid-off by the mega-studio were long-standing faces in Kelowna, including names from QA, Programming, and Art Teams on the Club Penguin project.

The studio claims to be working on a new Club Penguin [#ProjectSuperSecret], one primarily in 3d, which has led to the departure (desired or otherwise) of the majority of their 2d art team.
So you might be thinking that there is no real point in doing this discussion since we're already given the answer. Well, I'm not just looking into these lay-offs but also the lay-offs that occurred in April 2015. That's right, back then, Disney got rid of over 50 employees working for Club Penguin including Polo Field.
I always believed that the 2015 lay-offs were caused by Disney not willing to pay salaries. Now my suspicion is turning to that they didn't need their team, however that doesn't make a lot of sense. If the people who were fired were 2D designers, than they'd still be needed to create a years worth of more parties. What if the lay offs in 2015 were not 2D designers?
In which case, why did they lay off Polo Field? I doubt he was a 2D designer, and Megg replaced him straight after the announcement of him leaving was made. One theory that I did suggest for the 2015 lay-offs was that this was inevitable because Rhubarbcrmbl (one of my favourite moderators, just so you know) and Steampowered left only a few weeks before the office was shut down.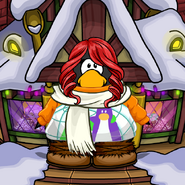 What if they left because their salary was reduced? This just suggests that Disney really did cause the lay-offs in 2015 because they couldn't afford (well, they're Disney. They could afford it if they wanted to…) to pay the salaries of Club Penguin staff members. That brings me onto my next point. What were the reasons that Disney caused the lay-offs this month?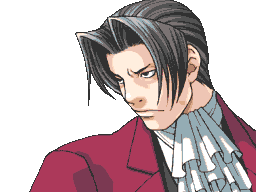 I am beginning to think that the article written might have only been part of the story. Sure, they needed to get rid of 2D artists but what if they didn't want to pay them either? The source also mentioned that "QA" testers were fired. QA staff are basically people who test that the game is working fine (Quality Insurance). Why couldn't they also test #ProjectSuperSecret in 3D? The fact is, there will always be something that needs to be tested online.
Well, I saw someone ask that if they've fired all these 2D artists, programmers and quality insurance members, then surely they need to hire more people. That's a good point. The thing is, I would have expected Club Penguin to start with the 3D design of #ProjectSuperSecret. This means that they already have enough 3D artists and programmers to do this. Hopefully they decide to hire more people, but I'm not so sure because of this reason.
A Disney Spokesman has given very limited information about these new lay-offs and I really do wonder if Disney is hiding something and what that thing is. Hopefully the laid off employees find new jobs soon and the new employees are talented at what they do!
Waddle on!